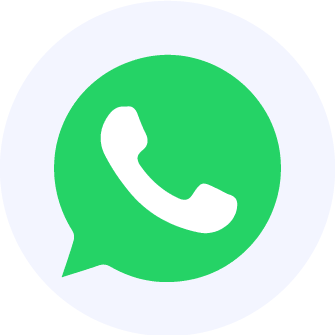 Australia
Capital

Canberra

Official Language

English

Popular cities

Sydney, Melbourne, Brisbane, Adelaide, Perth

Population

26 million

Currency

Australian dollar AUD

Travel time from India

10 hrs 30 mins
Why Australia?
International Rankings of Australian Universities

Australia is one of the most preferred study abroad destinations for international students. 7 world recognised Australian universities consistently rank among the top 100 universities of the world. All 1100 education providers including 43 universities have a proven track record of maintaining a high quality of education, student satisfaction, and global reputation

Quality of value of education

Australia is globally recognised as an education hub providing exemplary education to students from all over the world. Students are offered a plethora of courses that are highly valued by employers. High-value courses, excellent faculty & teaching approach, research contribution makes it students' favourite.

Part-time job opportunities for international students

International students have the opportunity to work for up to 20 hours per week during the course duration. There is no restriction on hours during holidays and vacations. This opportunity will help you to develop your personality by experiencing the culture and collaborating with people. Gaining skills, knowledge, contacts and experience will act as a foundation for your goals.

Post-Study Work Visa up to 4 years

Graduates who studied for at least 2 years in Australia and completed undergraduate, postgraduate or doctoral degrees can apply for a post-study work visa that will permit them to work for up to 4 years depending on the degree attained. Students who dream of a career abroad can make use of this opportunity to live their dream.

IELTS, TOEFL and PTE scores acceptance

All International students who aspire to study in an English-speaking country will have to take standardised English proficiency tests. IELTS, TOEFL and PTE are the most preferred tests. Good news- All these tests are accepted by every Australian university.

Availability of pathway programs

Australia exhibits kind consideration to students who do not meet the entry criteria for admissions in Australian universities. Various pathway programs will help to achieve their goals. Australian universities facilitate this by offering pathway programs such as an English language preparation course or a vocational education and training course.

Flexibility in Intakes

Some Australian universities provide flexibility with deadlines and accept applications throughout the year. This flexibility is a boon to deserving students who could not apply for primary Intakes due to various reasons.

Quick visa outcomes

Student visa for Australia is usually processed within a month. Quick turnaround time is mostly ensured. Application lodgement with all the required documents will avoid any possible delay.
Cost to study in AUSTRALIA
Australia is among the top 3 study abroad destinations in the world. Best facilities, faculties and finest education make it the most preferred among students. The cost of studying in Australia greatly depends on the chosen qualification and educational provider. The average tuition fee for an undergraduate degree ranges between $15000 and $33000. The postgraduate courses and doctoral degrees will cost you around $20000 to $37000 and $14000 to $37000 respectively. Some courses like veterinary and medical degrees are more expensive than other degrees. Diplomas are comparatively cheaper to pursue. The average living cost in Australia is somewhere between 1,400 and 2,500 AUD per month.
Undergraduate bachelor degree
$15,000 to $33,000 /Per Year
Postgraduate master's degree
$20,000 to $37,000 /Per Year
Doctoral degree
$14,000 to $37,000 /Per Year
Intakes
Major Intakes:There are two major intakes in Australia. Most universities and private colleges offer courses in all fields of study during these Intakes.
February:

February Intake is the primary Intake of Australia. All Universities offer all the courses in this main intake. The application deadline falls between October and November.

July:

July Intake proves to be a good option for those who miss the chance in February Intake. The choice of universities and courses will be less when compared to February Intake. The deadline falls between April and May.
Minor Intake: Minor Intake in October/ November will have a limited number of major Universities (like Deakin University and Griffith University) and some private colleges. Courses in the areas of Business, Information Technology, engineering and some vocational courses are offered during this intake.
Deadlines for each intake are different with each university. It is recommended to keep the applications and documents ready 6 months before admission. Shortlist the courses and universities you like and check the institution's websites regularly.
INTAKE
February
IELTS Coaching

:

June

IELTS Exam appearance

:

July

IELTS Result declaration

:

July / August

Submit applications to universities

:

July to October

Offer Letters

:

July to November

Arrangement of Funds

:

August to December

Financial Assessment in the Universities

:

September to January

Visa Application

:

October to January

Visa Grant

:

December to February

Fly to Australia

:

February
INTAKE
July
IELTS Coaching

:

December

IELTS Exam appearance

:

January

IELTS Result declaration

:

January/February

Submit applications to universities

:

January to April

Offer Letters

:

January to May

Arrangement of Funds

:

February to May

Financial Assessment in the Universities

:

March to May

Visa Application

:

May to June

Visa Grant

:

April to July

Fly to Australia

:

July
Types of Educational Institutions in Australia
Universities

There are 43 universities in Australia including 38 public, 3 private and 2 international universities. Bond, Notre Dame and Torrens are private universities. International universities include Carnegie Mellon and University College London. Universities are the major higher education providers in Australia. Many undergraduate, postgraduate and doctoral degrees are offered by universities in all areas including law, dentistry, medicine, science, engineering, business and arts. They also offer pathway programs and vocational training courses.

The top 8 universities are known as Group of 8. Group of 8 include:

University of Melbourne, Australian National University, University of Sydney, University of Queensland, University of New South Wales, Monash University, University of Adelaide, University of Western Australia

Private Colleges

There are a large number of private colleges in Australia. These colleges offer undergraduate and postgraduate programs. Colleges are smaller than universities and offer courses in a particular field of study. There are independent colleges such as the international college of management, Sydney and colleges affiliated with universities such as Australian Technical and Management College affiliated with Federation University.

Some colleges offer pathway programs that lead to degree programs. ELICOS and diplomas in almost all popular fields are offered. For example, Griffith College offers programs leading to Griffith University Colleges.

TAFEs

Technical and further education institutions offer vocational courses at certificate and diploma levels. These programs will impart practical knowledge and train them for their profession. TAFE courses are affordable and short duration courses with a practical focus and lower entry requirements.
Pathway Programs
Pathway programs, also known as 'Packaged Programs' are offered for those students who do not meet the direct entry requirements of Australian Universities. Academic and English programs are offered at the undergraduate level and postgraduate level. Students who fail to meet the entry requirements can make use of this opportunity to live their dreams.
Types of Pathway Programs
Academic Pathway Programs (Undergraduate)

These programs are also known as Diploma leading to Degree programs (D to D programs).

Offered to the students not able to meet the academic entry criteria
Students with 55% - 64% scores can be offered these programs
Students usually get admission to a college where they complete the pathway programs.
After successful completion of the diploma, the student progresses to the second year of a Bachelor's degree.

Academic Pathway Programs (Post-graduate)

Some Australian universities offer pathways at the postgraduate level. These programs are offered to the students who fail to meet NOOSR criteria like getting second division from a Section 3 university or pass division from a Section 2 university.

Students are offered a qualifying program of one semester called PQP
Students will progress to the master's degree after the completion of PQP
PQP is available only for business/management/accounting degrees. Exception being: Griffith University is offering PQP for business, engineering and IT courses

English Language Pathways (ELICOS)

English Language Pathways are also called ELICOS, EAP, ELP, etc.
Offered to the students who do not meet the English language criteria
Duration of ELICOS is restricted to 10 weeks
Tuition Fee of ELICOS: AUD 300 to AUD 400 per week
Popular Courses in Australia
Scholarships
Your overseas education can be affordable if you plan in advance. There are a variety of scholarships offered by the Government, Universities, private and public organisations.
Australian Government Research and Training Program (AGRTP)

This scholarship is offered for Research Doctorate and Research Master's degree students. AGRTP is funded by the Australian Government and covers the student's tuition fee and health insurance for up to three years. Research master's students will be supported for 2 years. The scholarship value is around $ 28,587 per annum made fortnightly.

ACU Destination Australia International Scholarship

ACU Destination Australia International Scholarship is a scholarship program offered for meritorious students. This scholarship is available for Australians and international students. full-time tuition fee is covered for undergraduate programs. Funded by the Australian Government Department of Education, this scholarship is aimed to develop regional tertiary education providers and to support deserving students. Value is up to $15,000 annually for each scholarship for the course duration.

Australia Awards

The Department of Foreign Affairs (DFAT) offers this scholarship to support students from developing regions in pursuing their UG/PG program at participating universities in Australia and TAFE institutions. Students' full tuition fees, airfare, living expenses, health insurance and other expenses are covered for two years.

University of Melbourne Graduate Research Scholarships

The University of Melbourne has set up the Graduate Research Scholarship to support highly competent national and foreign students. Tuition fees, the living allowance, the relocation allowance, and the health insurance cover for students outside Europe will be covered

UNSW International Scholarships

The University of New South Wales offers a variety of Scholarships and Awards to international undergraduate and postgraduate degree students. Scholarships are offered to cover all or part of your tuition fees.

Charles Darwin University Vice-Chancellor's International High Achievers Scholarships

Charles Darwin University provides tuition fee scholarships to students with academic excellence and for their Undergraduate or Postgraduate degree at CDU.
Other popular scholarships include Flinders International Postgraduate Scholarships, Adelaide Global Excellence Scholarships for International Students, Macquarie University International Scholarships, Scholarships by Australian Embassies, The Vice Chancellor's International Scholarship.
Admission Process
Students can apply directly to the websites of the Institutions or universities. The following documents are needed for the application process:
Resume / Curriculum vitae
Academic documents of your qualifications (mark sheets and provisional certificates)
IELTS, TOEFL or PTE score card
Copy of passport (First and last page)
Two letters of reference
Statement of purpose
Experience letter if any
Portfolio (for art, design courses, and architecture programs)
Passport size photographs
Evidence of Funds
GRE/ GMAT scores for PG programs
English Proficiency
International students are required to prove their English proficiency by taking standardized language tests such as IELTS, TOEFL, PTE. The score required is different for each provider and program.
IELTS score of 6.0-6.5 or TOEFL score of 90 or PTE score of 72 or CAE score of 60-79 or above is required for acceptance to the university. Students who score 7.0 are considered competent, this will add value to the candidate's profile. Some universities admit students who pursued their previous qualifications with English as a primary mode of instruction.
| TESTS | Overall | No bands less than |
| --- | --- | --- |
| IELTS | 6.5 | 6.0 |
| PTE | 58 | 50 |
| TOEFL | 79 | 18 |
Note : IELTS, PTE and TOEFL Scores are indicative. Please refer to the individual university website to check the exact requirement.
Visa application
After enrolling for a course in any approved institution and arranging funds, students can apply for a Student Visa. Applicants have to apply for Subclass 500 to pursue higher education. Visa will be processed in 30- 45 days.
Student visa requirements: The most important requirements for getting a Student Visa are:
Students must be enrolled in a recognized institution.
Genuine Temporary Entrant (GTE) requirement
English Proficiency
Provide proof of sufficient funds
Health and character requirements
Must not have any criminal records
Have adequate health insurance.
Documents required for Visa application:
A valid passport (all pages of new and old passports)
Visa application form (157A)
Form 956 A
eCoE, Official acceptance letter from a college or university in Australia
Academic Documents. (Transcripts, diplomas, degrees, or certificates)
Evidence to show your English proficiency- IELTS/TOEFL/PTE scorecard
Employment documents along with a salary statement, if applicable.
Genuine Temporary Entrant (GTE) statement
Health insurance receipt
Passport size photos
Evidence of Funds
Resume
Lodgement of Visa

The Australian High Commission has strict guidelines for visa lodgement. It is mandatory to lodge the visa application by the principal-agent. Visas will be lodged by our expert members of the Scholab team.

Visa Fees

It is mandatory to pay the Visa fees using a Credit card. Debit cards will not be accepted and payment will be declined

Visa Fee for the main applicant: AUD 620
Visa Fee for the dependent: AUD 460
Visa Fee for the child: AUD 150

GTE – Genuine Temporary Entrant

The Genuine Temporary Entrant (GTE) condition specifies that a visa application should be to establish a real intention of residing temporarily for study or to attend a dependent student (i.e., a spouse or kid) or a guardian in Australia. GTE assessment is done to filter the students who have genuine intentions of studying in Australia. You may be asked to attend an interview at your nearest Australian embassy to assess if you fit the GTE criteria. Some candidates will only be required to complete a visa application form. GTE Assessment is conducted at three levels:

Agent
University/College
Australian High Commission

GTE Parameters

Academic scores, IELTS score and work experience of the applicant
Evidence of sufficient funds
Student's educational background
Relevance of study program, student's awareness about the program
Gaps in the student's profile
Reason for not choosing the home country and Australia and preferred University
Student's plans
Marital Status of the applicant

Qualification of Spouse
Employment status of spouse
Annual income of spouse
Tenure of Marriage

Visa refusal history/immigration history of the student and dependents
Student's circumstances in India – employment status and income of his sponsors

If the student is married, the following documents of the spouse are required

Marriage Certificate
Resume
Academic documents
Work Experience documents and salary receipts
Copy of Passport (first and last pages)

Pre-Medical Test

Students have to take medical tests after submitting their visa documents to the Australian High Commission from an 'empanelled' clinic. List of Physicians/Clinics empanelled with the Australian High Commission can be viewed at https://immi.homeaffairs.gov.au/help-support/contact-us/offices-and-locations/list

Students will be provided with a referral letter after the visa is lodged by our team. This referral letter has an 8-digit unique id called 'HAP ID.' Students should submit this ID to take the pre-medical test. Students have to submit this referral letter with their visa file.
Funding
Students should produce evidence of their financial capability. Students should present evidence that they have enough funds to support themselves during their course. Evidence for adequate money to cover tuition fees, travel and living expenses are required to submit.
Apart from the tuition fees, proof of fund availability for living expenses during the course with an annual estimate of a minimum of AU$20,290 (INR 11,44,051) should be submitted.
Evidence of Funds
Following documents can be produced as evidence of funds. Students should produce evidence of their financial capability. Students should present evidence that they have enough funds to support themselves while they study in Australia. Students can arrange funds through sponsorship or educational loans. Acceptable evidence of funds are:
Education Loan approval letter from nationalized banks
Bank statements for the past 6 months.
Fixed deposits
Students must show availability of funds covering their first year tuition fee, living expenses and travel airfare
| Particulars | Amount |
| --- | --- |
| Tuition Fee (For example) | AUD 25,000 |
| Living Expenses | AUD 21,041 |
| Travel Fare | AUD 2,000 |
| Total (AUD) | AUD 48,041 |
Acceptable Sponsors

Parents and only immediate relatives including spouses, siblings, guardians, grandparents should ideally sponsor the student. Relatives, cousins or family friends cannot sponsor the student.

The funds should be at least six months old. Sponsors must provide evidence of their relationship and source of income.

Savings Accounts and Term Deposits

Account statement covering transactions for the last 3-6 months
Balance certificate from the bank with the recent balance amount
Accounts with overdraft limit/auto-sweep accounts are accepted
Date of maturity of Term deposits should exceed course start date

Income Proofs: Income proofs for the recent 2-3 assessment years

Education Loans

Educational Loans can be availed to arrange funds for your overseas education. Students can apply for an educational loan after obtaining admission to a university or college. Loans should be availed from acceptable financial institutions. The loan should be fully sanctioned. Conditional approval will not be accepted. If an education loan is availed, need to show evidence that the monthly income of the sponsor is sufficient to cover repayment of loans and living expenses. Valuation Report of the property, Collateral security (immovable property/fixed deposits) of immediate family members can be submitted for approval.
Financial Assessment and Visa Lodgement with Scholab
Scholab team is passionate about assisting students in achieving their goals. Once a student approaches us for assistance, we will guide you through the whole process till your visa is granted. The general order of the financial assessment and visa lodgement procedure is as follows:
We receive financial documents from the student
Scholab team assesses and verifies the documents
University assesses and verifies the documents
Interview (depending on the university)
Fee payment approval granted by the university
Student applies for an eCoE (Electronic Confirmation of Enrolment)
Students submit documents required for a visa.
Assessment of visa documents by Scholab Team. Additional/pending documents will be requested, if necessary, after verification
Scholab team will share the visa summary with the student
Scholab team will lodge the student visa after the summary is approved
Scholab team will share an acknowledgement after the visa is lodged
Student undergoes health checkup
Visa outcome is declared by the Embassy
Evidence for Sources of Funds:
Generally, Australian universities don't ask for sources of funds that are 3 months old or more. Sources will have to be shown for
For Fixed Deposits with major amounts, the volume of funds deposited are matched with the annual income of sponsors. If they are not commensurate, then sources of deposits will be asked for.
Student Work Rights
Students can utilise the opportunity to work while studying for supporting themselves and become financially independent. This will also enable them to get exposure to culture and work environment.
Students are permitted to work part-time for up to 20 hours per week.
Students are allowed to work full-time during scheduled breaks and holidays
Students not having exhausted 20 hours can work extra in the following week. The total duration for a fortnight should not exceed 40 hours
Students are usually paid between AUD 15 to AUD 20 per hour
Post Study Work Permits
Graduates have the opportunity to stay back and work for up to 3 years depending on their degree and other criteria. Eligible graduates can apply for a post-study work visa which allows them to work for 3 years. This visa enables you to work for any employer.
Students can apply for a 485 visa if they have finished at least two years of education in Australia. The students can work in the country for two to four years to gain international work experience.
Types of Australia Post Study Work Permits
The Temporary Graduate Visa (subclass 485) has two categories. The difference between the two categories is determined by the qualification gained by the student.
Graduate Work Stream
Graduate Work Stream
Lodgement of Visa

A Graduate Work Stream caters to international students who have completed a Vocational Education and Training qualification or programs in TAFE institutes. This visa is granted for 18 months

Post Study Work Stream

A Post Study Work Stream caters to international students who have gained either a bachelor's, master or doctoral degree from a recognized Australian University. This visa is only available to students who were granted a student visa for Australia on or after November 5, 2011. The tenure depends on the level of qualification:

Regions
VET
Bachelors
Masters (Coursework & Research)
PhD

Major Cities



Sydney
Melbourne
Brisbane
Up to 2 Years
2 Years
3 Years
4 Years
Cities and major regional centres

Perth
Adelaide
Gold Coast
Sunshine Coast,
Canberra Newcastle/Lake Macquarie
Wollongong/Illawarra,
Geelong
Hobart
Up to 2 Years
3 Years
4 Years
5 Years
Regional centres and other regional areas
All other locations
Up to 2 Years
4 Years
5 Years
6 Years
FAQ (Frequently asked questions)
Are students with gaps accepted by Australian universities?

Students with a gap of less than one year in their profiles are accepted by Australian Universities/High Commission without any documentary evidence.
Perfect SOP explaining the gap will convince the authorities.
For a gap of more than a year after HSC/Graduation documentary evidence is mandatory. Students may not obtain admission if they fail to submit satisfactory evidence.

Are married students accepted by Australian universities?

If the applicant has a competent profile and the marriage is at least one year old at the time of applying, the student will be accepted. They should be able to show a strong financial background. The profile of the accompanying spouse should also be good.

How can you get a PR visa?

There is a point system to determine one's eligibility for PR. The factors of criteria include age, skills, education, experience, language, and sponsorships. The collective score needed to be eligible for PR is 65 points.

Which are the best courses offered in Australia?

Popular courses are Engineering, Data Science, and Electronics. Fields such as Business Management, Medicine, Architecture, and Accounting are also popular in Australia

Which are the English language tests accepted in Australia?

IELTS is the most preferred English language proficiency test in Australia. Some universities also accept other globally accepted proficiency tests such as the Test of English as a Foreign language (TOEFL), Pearson Test of English (PTE), and Cambridge English: Advanced and Occupational English Test (OET)

Do Australian institutions accept the 10, +2, +3 education system of India?

Yes, the 10, +2, +3 system is accepted for master's programs.