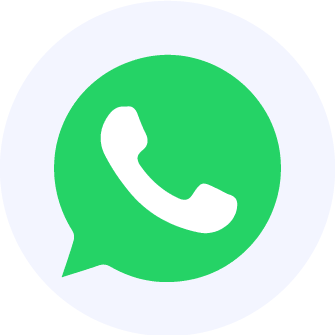 Ireland- The Emerald Isle
Capital

Dublin

Official Languages

Irish & English

Popular cities

Dublin, Cork, Limerick. Galway, Maynooth

Population

Approximately 49 Lakhs

Currency

Euro €

Travel time from India

12 hrs. 30 mins
Why choose Ireland?
Safe

Ireland is a peaceful country known for its welcoming nature and friendly citizens. Ireland is consistently ranked among the best 10 safe countries of the world in the Global Peace Index. You will find very friendly people around you with helping hands available everywhere. Their welcoming nature and positivity will amaze you and give you an enriching experience.

Acceptance of English

Although Irish is the primary official language, English is widely used and regarded as the country's second official language. Needless to worry, you will not find yourself isolated. This attracts a large number of international students to Ireland.

Top-notch universities

Ireland has a reputation for having the topmost universities delivering high standard education. Their commitment to excellence and worldwide recognition make them a favourite study-abroad destination for international students.

Universities of Ireland focus on research programmes and collaborate with world leading organisations to deliver the best exposure to the industry. The government ensures the standard of education through the National Framework of Qualifications (NFF).

Affordable

Education in Ireland is affordable when compared to other European countries. Irish universities have abundant short-term courses that save money and allow students to settle faster and advance in their careers. Tuition fees vary between universities. The Irish government has invested a huge amount to support and welcome international students. A plethora of scholarships is available to financially aid the students who are incapable of arranging the expense of the course. The opportunity to work part-time is also a great factor which will make your life better.

Globally recognised courses

Irish universities offer various competent courses which open opportunities to be on the edge of the world. Courses are designed to fit you into the industry and give you an exemplary learning experience. Highly in-demand courses such as data science, Business analytics, Digital marketing, Law, construction, cyber security, Natural Sciences, Medicine enable you to secure a bright career.

Multinational Hub

Ireland has carved out an important position in the IT and pharmaceutical industry by being the European hub of over 1000 companies. Many world leaders like Apple, Google, IBM, HP, Pfizer are having their European headquarters in Ireland. This proves to be a great platform for students. Ireland is an attractive location promoting research and development. Many research facilities are based in Ireland, making it most suitable for students.

Short term courses

Many master degrees with 1-year duration are offered by universities which help the students to stay ahead of the race and settle. Apart from the usual 3-year undergraduate programmes, fast track degrees with a 2-year duration are also available. Students can customise the modules to suit their preferences.

Post-study work visa

Students who complete their masters can apply for a post-study work visa that allows them to stay up to 2 years. Bachelor honours degree students are entitled to stay up to 1 year after graduation.

Opportunity to work during course period

International students can utilise the opportunity to work part-time i.e., 20 hours/ week. However, they can work full-time on holidays or during vacations.

Possibility to get permanent residency

Generally, those who possess employment permits should have lived in Ireland before applying for Permanent residency. Good news for students who have succeeded to maintain a great academic score and impressive work records-they can apply for PR after 2 years of stay.
Education System in Ireland
The Irish Government gives significance to promoting education and assuring high-quality education. Most of the educational institutions of Ireland are supported by the Government. We will give you an insight into Ireland's educational system.
Universities, Institutes of Technology, Private colleges are the primary education providers.
Universities

Although Irish is the primary official language, English is widely used and regarded as the country's second official language. Needless to worry, you will not find yourself isolated. This attracts a large number of international students to Ireland. 8 universities are supported by the state. These universities provide a broad range of undergraduate, postgraduate, doctoral degrees and research programmes in various subjects. These are autonomous institutions that are ranked consistently among the top 3% in the world.

Institutes of Technology

These institutes focus on offering full-time courses and training programmes in the areas of engineering, science, business, music and linguistics. There are 14 institutes funded by the government. Course and credit procedures vary with institutions.

Private colleges

These colleges offer diplomas, undergraduate and postgraduate degrees, certificate programmes in a broad range of subjects. Courses are being offered in business studies, medicine, vocational training, art and design, law, rural development and music.
Educational Qualifications
Qualifications are compared using a system of levels entitled to each degree. This comprises 10 levels which are standardised according to The National Framework of Qualifications (NFQ). Third level qualifications are from level 6 to level 10. The level assigned for each degree are as follows:
Level 7: Ordinary Bachelor Degree
Level 8: Honours Bachelor Degree
Level 9: Master Degree
Level 10: Doctoral Degree
Undergraduate Degree

Typically, Full-time undergraduate degrees are three to four years long based on the field of study. Specialised fields like veterinary science, architecture will take 5 years of study. Credits and subjects are unique with each institution. An ordinary degree or Honours degree will be awarded depending on the programme you choose. The honours degree demands a high commitment to studies and hard work. An honours degree refers to a higher level of academic excellence. Work placement options are also offered as part of the course.

Postgraduate Degree

Postgraduate courses typically have a duration of one to two years. These degrees are focused on specialised learning in typical subject areas. Postgraduate degree options available in Ireland are Postgraduate Diploma, Masters Diploma or PhD. Courses involve a thesis with the normal course. Courses can also be research-based learning. PhD is typically a 3 years duration course.

Where to Study?

Most of the prestigious educational institutions of Ireland are located in Dublin, Cork, Limerick. Galway, Maynooth. Trinity College, University College Dublin, National University of Ireland Galway, Waterford Institute of Technology, Dublin City University, Maynooth University, Cork Institute of Technology are some of the globally recognised universities of Ireland.
Cost of Study
The tuition fee for undergraduate degrees will range between €9,850 and €25,500 per year for international students. The fee structure depends on the university and the course selected. The postgraduate courses and doctoral degrees will cost you around €9,500 to €34,500 annually. The cost of living depends on the city you choose to live in. It will come around €7,000-€12,000.
Undergraduate bachelor degree
£9,850 to £25,500 annually
Postgraduate master's degree
£9,500 to £34,500 annually
Doctoral degree
£9,500 to £34,500 annually
Course Enrolment
List of Documents Required for Application
Academic Documents (From 10th to latest)
Passport
SOP
2 LORs
Resume
Work Experience
IELTS/TOEFL/PTE(AnyOne)
Application Form (Online/Offline)
Application Fee

Application fees levied by different universities depends on the courses.

Trinity College Dublin: €40 for MBA and €55 for other courses
National University of Ireland Galway: €35 for postgraduate courses
Dublin City University: €50 (PG)
University College Cork: €45 for UG degrees & €50 for PG degrees
University of Limerick: €35 (PG)
Popular Courses in Ireland
Entry Criteria
Each university decides the entry criteria for admissions based on the programmes and courses. You will find strong competition for popular courses. Students who secure at least 70% marks in 12th are eligible for admissions to Universities and the Institute of Technology. Colleges admit students with a minimum of 55% marks. Students who graduated with 55 -75% marks and hold a 6.5 IELTS score with no band less than 6.0 is qualified for pursuing a master's programme. Some universities and Institutes of Technology accept a 5.5 score in IELTS. Dublin Business school allows the students with a score less than 6 with individual sections scoring above 5.5 to enrol for a 2-month pre-sessional English Language programme.
Intakes
There are 2 intakes for Irish universities. Primary intake is in September which will extend till December. September Intake is also known as autumn Intake. The second Intake, known as spring Intake begins in January and ends in May. Intakes are also addressed as a semester.
INTAKE
Deadline
Semester 1 (September intake)

:

February-July

Semester 2 (January intake)

:

September-October
You need to consider the availability of the aspiring course and acceptance rates along with your availability to decide on the Intake.
Scholarships
If you are a student who aspires to study in Ireland with the help of scholarships and grants, we will help you to get an insight into numerous scholarships available. There are hundreds of scholarships offered by the Irish Government, Universities, private and public organisations to aid deserving international students. Each scholarship has different criteria, depending on the level and institute of education. Partially funded as well as fully funded scholarships are available to support the students. You should closely observe the application deadline to not miss the opportunity.
The Government of Ireland International Education Scholarship

Ireland's Higher Education Authority has organised this scholarship to support meritorious international students in all fields of study. Students who possess a strong academic record, excellent communication skills, good at extracurricular activities can apply for this scholarship. Selected students will be awarded €10,000 for one year of study. Around 60 scholarships are granted for UG, PG and doctoral degree students.

The Walsh Fellowship

Postgraduate students in fields of food, environment, economics and rural development are eligible for this fellowship. €22,000 per student will be allowed for a course period of 2 years for MSc students and 4 years for PhD students.

V.V. Giri Global Excellence Scholarship

Scholarship programme offered by University College Dublin for MSc in Management and MSc in International business students. €20500 is awarded to eligible students in which tuition fees will be covered.

Global Excellence Graduate Scholarships

100% and 50% tuition fee scholarships are awarded to deserving students who exhibit academic excellence.

Max Arthur Macauliffe Special Merit Scholarship

Scholarship designed for Indian students at the National University of Ireland Galway.

Global Excellence Postgraduate Scholarships

Scholarship by Trinity College, Dublin for postgraduate students for the first year of study.

Quercus Taught Masters Academic Scholarships, Sir Peter Freyer Special Merit Scholarship, DIT Centenary Scholarship Programme, Kemmy Business School India Scholarships are some other scholarships. Our expert team can guide you to explain the scholarships you can apply for.

Other Scholarships

Quercus Taught Masters Academic Scholarships, Sir Peter Freyer Special Merit Scholarship, DIT Centenary Scholarship Programme, Kemmy Business School India Scholarships are some other scholarships. Our expert team can guide you to explain the scholarships you can apply for.
Work Opportunities for students
International students holding an immigration Stamp 2 permission are permitted to work part-time during the course period. They can work full-time during June, July, August and September, and from 15 December to 15 January. You should register in Immigration Service Delivery and have a PPS number to work in Ireland.
Post-study work Visa

To encourage international students to stay back in Ireland and get exposure to the industry in their field of study. Students who graduated with level 8 or above are allowed to stay back for at least a year after their graduation through Ireland's Third Level Graduate Scheme. They will receive a Stamp 1G on their visa, initially given for 12 months. If the student qualifies for an extension, they can extend the stamp. Level 8 graduates can work for 12 months. Students of level 9 and level 10 degrees are entitled to work for 24 months after graduation. Graduates who utilise this scheme can apply for a green card after 12 months. This is a golden opportunity for those who aspire to get global exposure and settle in Ireland. Level 7 graduates are allowed to stay back for up to 6 months.

| Degree | Level | Post Study Work Rights |
| --- | --- | --- |
| Bachelor's Degree (Ordinary) | Level 7 | 6 months |
| Bachelors Honours Degree | Level 8 | 12 months |
| Masters Degree/ Postgraduate Diploma | Level 9 | 24 months |

Employment Permit Schemes

General Work Permit:

A non -EU citizen is licensed to work in Ireland for an employer
Must have a salary above € 30,000
Initially granted for 2 years, can be renewed for additional 3 years
After 5 years, the work permit is issued indefinitely

Critical Skill employment permit:

Permits skilled individuals to work in Ireland for an employer
Must have a salary above € 60,000
Initially granted for 2 years
Immigrants can apply for a Stamp 4 to live and work in Ireland permanently.
All about Student Visa
Students aspiring to study in Ireland can apply for a student visa up to 3 months before their course dates. If you are enrolled on a course below 3 months, a 'C' Visa will be provided. If the chosen program duration is more than 3 months, a 'D' Visa will be provided. Applications must be registered at the Visa facilitation centre at least 6 weeks ahead of travel dates. Students should pay at least €6000. If the course fee is more than €12000, 50% of the tuition fee should be paid.
Documents required for Visa application
Original documents and 2 sets of copies are required.
Your Academic Documents and certificates
Current passport with (with at least one blank page)Your Academic Documents and certificates

photocopy of the first and last page of the passport.
all previous passports along with a photocopy of each page

Police clearance certificate from the passport office
2 passport-sized photos
Statement of Purpose which explains the purpose of the visit
2 letters of recommendation
Your Resume and Work Experience
English proficiency test scorecard such as IELTS/TOEFL/PTE
Official acceptance letter from any Irish educational institution
Fee receipt
Proof of financial capability to study in Ireland

Letter from sponsor, if availing sponsorship
Bank Statement of previous 6 months

Proof of Medical Insurance availed
Application Form (Online/Offline)
AIP (Approval in principal scheme)

Students who are awaiting results are entitled to apply for a visa with a conditional offer under the Approval in Principle Scheme (AIP). Students should apply for a visa at least 8 weeks before the dates of travel. Under this scheme, students who are admitted to an approved educational institution in Ireland need not pay the course fee to apply for a visa. Fees need to be paid after the visa is approved. Visa will be issued after the final year mark sheet and provisional degree certificate is submitted. Students must pay a minimum deposit of €6000.
Funding
The student should be able to convince the authorities about the availability of funds necessary to support themselves during the course period. Evidence of the funds available for tuition fees and living expenses should be produced for the entire duration of the study. The Irish embassy estimates the average cost of living to be €10,000 annually. The fund has to be shown as an education loan, Bank balance or fixed deposit.
It is advised to not only rely on education loans for funding. If you have a sponsor, he should submit a bank statement as proof of available funds for at least 6 months. Large deposits in the account should show the source.
If an education loan is availed, need to show evidence that the monthly income of the sponsor is sufficient to cover repayment of loans and living expenses.
Sponsors should have sufficient income and the below documents should be produced:

Copy of Income Tax Returns. The average annual income should range from Rs. 8 to 10 Lakhs.
Form No. 16 and salary slip in absence of ITRs.
Things to know after the arrival
At the time of arrival, Students need to carry all the required documents like a valid passport, Student visa, Institution's offer letter, tuition fees receipt, travel and medical Insurance to prove the purpose of arrival. The immigration officer has the right to refuse your entry if you fail to produce the documents or if they are not satisfied with your explanations.
A landing stamp will be placed in your passport after verifying the documents. The landing stamp is temporary permission to stay in the country. Generally, permission will be given for 3 months. After registering with the educational institution, students must visit the registration office in Dublin or a local Garda station to extend their immigration permission and registration.
GARDA Registration and GNIB card
All International students are required to register at the Garda National Immigration Bureau (GNIB) after arrival to extend their immigration permission. Following documents are required for registration:
Valid Passport
Student ID card provided by the admitted school/university in Ireland
A reference letter from the institution verifying that the student is registered and stating the course duration
Evidence of financial capability. A minimum of €3000 should be in his/her Irish bank statement.
Evidence of medical insurance
A €300 fee should be paid using a credit/debit card.
After GNIB registration, you will be issued a GNIB Card/residence permit.
FAQ (Frequently asked questions)
Do Students have the option to choose single/ multi-entry at the time of VISA application? Which is the best one for a student?

Initially, visas will be granted only for 90 days. Students are required to register at the Garda National Immigration Bureau (GNIB) after arrival to extend their immigration permission. They can apply for a multiple-entry Visa if required after the GNIB card is issued. So, Students should only apply for a single-entry Visa

Is there any list of financial institutions that can provide loans to students for pursuing studies in Ireland?

Student loans from all the nationalised banks and commercial banks registered with RBI are Accepted by the Irish High commission.

Is a PhD Possible in Ireland?

The student should initially submit a research proposal that explains the research subject, your justification and your approach to proceed. The proposal should be strong enough to convince the Course supervisor of the university. You can proceed with the application once approval is given.

Does Ireland Universities offer placement assistance?

Universities organise Job fairs and campus drives by inviting renowned companies to hire students. These fairs will help eligible students to find a suitable job. Training and placement cell also helps students by training them to attend interviews and prepare a CV.

How many backlogs are acceptable in Ireland?

Universities accept 3 to 5 backlogs. The University of Limerick will not accept any arrears.
8-10 backlogs are accepted by the Institutes of Technology. IoT set the limit, some accept only 4, while some will accept up to 30 backlogs.
Private colleges like DBS, NCI and Griffith college will not accept more than 15 backlogs

However, the degree should be completed within the period with Min 60-65% in bachelor.

Will 15 years of education or a bachelor degree qualify you for masters in Ireland?

Yes, Students who have completed either 15 years of education or a Bachelor degree are eligible to apply for a master degree. A four-year bachelor degree is accepted by Technological University Dublin, Dublin City University and Limerick Institute of Technology accept 4 years Bachelors' degree.

Can students accept a conditional offer? How much initial amount does the student need to submit to accept the offer?

Yes, Students can accept conditional offers. The initial deposit requirement and deadline will be specified in the offer letter. The deposit amount varies with different universities.

Are previous visa refusals accepted in Ireland?

Students can apply for a Visa if the previous refusal was due to incomplete documents or procedures. If the previous Visa application was rejected related to GIS (Genuine Intention of Study) and Interview, the student cannot apply again.

Will the Visa get approved if we hide some of the documents and make the visa application?

If any applicant fails to submit important documents which are required for the application, the Visa application is likely to get rejected.

Can I pay my programme fees in cash?

No, Colleges cannot accept cash payment. Students can only pay through an approved money transfer facility or by electronic bank transfer.