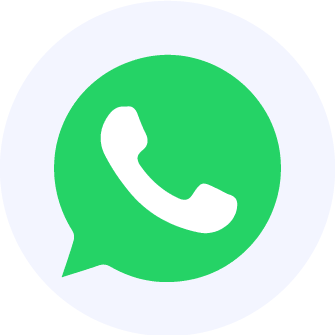 Canada
Capital

Ottawa

Official Languages

English, French

Popular cities

Ottawa, Toronto, Vancouver, Montreal, Calgary, Edmonton

Population

37.97 million

Currency

Canadian dollar, CAD

Travel time from India

14 hours 45 minutes
About Canada
Canada is a beautiful nation notable for its grandeur landscape bound by interminable lines of trees with a mysterious depth. Canadian culture is such that it has always embraced diversity. There are 10 provinces and 3 territories in the country over an area of 89 lakh square kilometres, making it the second largest country in the world. Multicultural society has over five lakh international students residing there who were welcomed with open arms and care. The country has 97 reputed universities offering a variety of courses.
3 territories of Canada are:
Northwest Territories
Yukon
Nunavut
10 provinces are:
Ontario
Quebec
Nova Scotia
New Brunswick
Manitoba
British Columbia
Prince Edward Island
Saskatchewan
Alberta
Newfoundland and Labrador
Canadian provinces receive their power and authority from the Constitution Act, of 1867. Territorial governments of Canada, on the other hand, are creatures of the statute with powers delegated to them by the Canadian Parliament.
Popular cities of the country are Vancouver, Halifax, Montreal, Toronto, Calgary, and Winnipeg.
Canada is also the topmost industrialised country in the world. Northern Canada is known for gas and oil exploration while Eastern Canada is known for agriculture, forestry, and fisheries.
Ontario and Quebec form the industrial centre of Canada where they made a variety of manufactured goods.
As a nation, with resources in education and communication, Canada is also a world leader in Aerospace, Pharmaceuticals, Telecommunication and Biotechnology.
| PROVINCE | CAPITAL | LARGEST CITY |
| --- | --- | --- |
| Ontario | Toronto | Toronto |
| Quebec | Quebec City | Montreal |
| Nova Scotia | Halifax | Halifax |
| New Brunswick | Fredericton | Saint John |
| Manitoba | Winnipeg | Winnipeg |
| British Columbia | Victoria | Vancouver |
| Prince Edward Island | Charlottetown | Charlottetown |
| Saskatchewan | Regina | Saskatoon |
| Alberta | Edmonton | Calgary |
| Newfoundland and Labrador | St. John's | St. John's |
| TERRITORY | CAPITAL | LARGEST CITY |
| --- | --- | --- |
| Northwest Territories | Yellowknife | Yellowknife |
| Yukon | Whitehorse | Whitehorse |
| Nunavut | Iqaluit | Iqaluit |
Why study in Canada?
Safe to live

Canada is one of the safest countries to live in due to its low crime rate, trustworthy police who are easy to contact. The people of Canada are extremely friendly and familiar with the multicultural way of living. International students in Canada enjoy a high standard of living and have 4 of the top 100 best student cities in the world, according to the World University Rankings.

However, people should ensure that they are taking care of their personal safety and security.

Acceptance of English

English and French are the official languages of Canada. It is easier to communicate with Canadians, so you don't have to worry about it.

Land of immigrants

Canada lives true to its neighbour US's identity as the land of the immigrants. With people from different countries and cultures coming together, Canada provides a friendly, safe, and comfortable place to live with top notch standards of living. One can find communities of people from their own country.

Universities

Some of the world's top-notch universities delivering quality education are located in Canada. In fact, 28 Canadian universities rank in the World University Rankings, including University of Toronto and McGill University in Montreal. Several Canadian universities feature on QS World University Rankings. If you are an aspiring scientist or researcher, then Canada is the perfect option due to their strong support and commitment to excellence.

Affordable

One of the reasons why Canada has become a popular study destination is affordable fees. Along with a well organised way of living and student friendly cities, Canada has become a country with high demands amongst international students. University fees may vary yearly depending on the city and degree programme. Universities here are more affordable when compared to the United Kingdom, the USA or Australia.

Courses

Canadian universities provide a range of globally recognised courses. Bachelor's degree programmes are available for 4 years. Master's degree programmes are available from 1-2 years. Universities also provide several specialised and trade-based Diploma programmes including advanced and post graduate diplomas.

Some of the popular programmes come under Hospitality industry, Healthcare, Business, Engineering, IT and Software.

Crucial facet of Canadian education is that it is valued around the world.

Job Opportunities

Apart from the courses they offer, there are ample number of job opportunities. Students doing Engineering or Information Technology (IT) related courses can immediately get well paid jobs. Universities also provide part-time job provisions to students who want to earn while they learn. Part time jobs are up to 20 hours a week. They also give paid internship opportunities.

Post work visa and permanent residency

Canada's Post-Graduation Work Permit Program (PWPP) allows students to live and continue working in the country. People can apply for permanent residency later on. To get permanent residency, foreign nationals can apply to Immigration, Refugees and Citizenship Canada (IRCC).
Why live in Canada?
Permanent Residency in Canada

Canada offers permanent residency (PR) to foreigners. International students can apply to Immigration, Refugees and Citizenship Canada (IRCC), also known as Citizenship and Immigration Canada.

Students with PR get the same rights and responsibilities as a Canadian citizen such as the right to live, work, and study in any province or territory of the country. They will also get protections under the Canadian Charter of Rights and Freedoms.

PNP – Provincial Nominee Program

PNP offers a pathway to Canadian permanent residence for immigrants. It is an important fast-track option for Permanent Residency in the country. PNP is given to those workers who have the skills, education, and experience to contribute to the economy of a province or territory in Canada. For example, if you have studied and passed out of a university located in British Columbia province, then you can apply for the residency program after completion of the course under PNP.

Provinces which participate in PNP

Ontario
Alberta
British Columbia
Manitoba
New Brunswick
Newfoundland and Labrador
Northwest Territories
Nova Scotia
Prince Edward Island
Saskatchewan
Yukon

Super Visas for Parents, Grandparents

Yes, you can bring your parents to Canada through a super visa. A Super Visa is a multi-entry visa that provides multiple entries for up to 10 years.

Usually, people who visit Canada can live up to six months with a multiple entry visa, after which they have to pay new fees to get their stay extended. With a super visa, eligible parents and grandparents can visit family in Canada for a period up to 2 years without the need to renew.
Education system in Canada
The Canadian government gives a lot of importance to the education system and research. Institutions have a lot of demand internationally due to the top-notch public education funded and administered by federal, provincial, and local governments.
The public education system's curriculum and jurisdiction are overseen by each province. You can see variations in the educational systems of each province in terms of the type of programs offered, minimum and maximum age requirements, and all.
After schooling, students can go to either community college or university for further studies. Term college usually refers to a community college or a technical, applied arts, or applied science school, in Canada. Whereas, a university is an institution of higher education and research, which grants academic degrees.
Universities

There are 97 reputed universities in Canada. Majority of the institutions are bilingual where both English and French are used for communication. 3 Canadian universities are there in the top 100 world ranking: University of Toronto, McGill University, and University of British Columbia.

Along with that, 10 more Universities of Canada appeared in the top 300 universities in world rankings: University of Alberta, McMaster University, University of Montreal, University of Waterloo, University of Western Ontario, University of Calgary, Queen's University, Simon Fraser University, Dalhousie University, and University of Ottawa.

Canadian universities offer Bachelor's, Masters and PhD programs. Masters and PhD programs are available at universities only.

Canadian universities have a strong focus on research. The country's government funds research programmes in areas like:

Science & Technology
Engineering
Electronics and Telecommunications
Business
Agriculture
Environment Science
Health Science
Pharmacy
Nursing

Degree structure in Canadian universities

Bachelor's Degree: Bachelor of Arts (BA) or Bachelor of Science (BSc) is an undergraduate degree.
Master's Degree: Master of Arts (MA) or Master of Science (MSc) is known as a postgraduate degree that usually takes two years to complete.
PhD: The Doctorate or PhD is a specialized post-graduate degree.

Students can also pursue advanced specialized degrees in fields like Medicine, Dentistry, Pharmacy, Veterinary Medicine, and the Law.

Colleges in Canada

There are 150 community colleges in Canada. Colleges provide UG Diplomas, University Transfer programs, and bachelor's degrees and PG Diplomas.

Community college is a type of educational institution that offers various bachelor's degrees, diplomas, and PG diploma programmes.

Duration of Degrees in colleges and universities

Degrees
Program Duration
Doctoral or PhD
2 – 5 Years
Masters
2 Years
Bachelors
4 Years
UG Diploma
2 – 3 years
2-year program is a Diploma, and
3-year program is an Advanced Diploma
Popular Courses in Canada
What To Know About Intakes Available In Canada
Intakes are also referred to as semesters. Canadian colleges and universities offer three intakes, unlike Indian universities where there is only a single intake. There are three main intakes: September, January, and May.
Fall: The Fall intake starts in the month of September, and this is a time that is popular amongst the Indian students.
Winter: The winter intake starts in the month of January. People who have missed the September or Fall intake can avail this.
Summer: Summer intake usually starts around April and May. It is available for limited programs and colleges.
Intakes in Canada
Fall intake
September–December or early January
Regarded as primary intake.

Popular amongst Indian students.

Begins in September.

Provides many courses and degrees to international students.
Winter intake
January–May
Starts in January.

Popular amongst students who didn't enrol during fall.
Summer/Spring intake
May-August
Available generally for a restricted number of colleges.

Begins in April or May.
Courses available for different intakes
Fall intake
September–December or early January
All Programmes (Undergraduate and postgraduate)
Winter intake
January–May
Summer/Spring intake
May-August
Short Term Programmes like Diploma programs in colleges
However, the students should know that these Universities may practice flexible deadlines within these intakes. Those who seek admissions should do the needed research about specific university's dates and deadlines before applying!
Cost to study in CANADA
Undergraduate program
$13,000 to $20,000 /Per Year
Postgraduate master's degree
$17,000 to $25,000 /Per Year
Doctoral degree
$7,000 to $15,000 /Per Year
MBA
$30,000 to $40,000 /Per Year
Eligibility Criteria For Canada
Undergraduate programmes

Minimum Grade 12 qualification.
55-60% for Diplomas and 65-70 % for Bachelors Degree.
IELTS Score of minimum 6.0, no band less than 6.0 bands for SDS and 6.0
with no band less than 5.5 for non SDS institutions.
Education gap should not be over 2-3 years.

Postgraduate programme

Bachelor's Degree.
With 50-55% marks.
IELTS Score of minimum 6.5 with no band less than 6.0 bands.
Education gap should not be over 5 years for colleges.
Backlogs should not be over 6 - 8 for the majority of the colleges

Master's programmes

Bachelor's Degree.
With 65-70% marks.
IELTS Score of minimum 6.5 with no band less than 6.0 bands.
Education gap should not be over 8-10 years for MBA.
Backlogs should not be over 3-4 years for universities.
English Language Requirements
PG Diploma / Graduate Certificate
IELTS 6.5 (6.0)
Bachelors
IELTS 6.5 (6.0)
UG Diploma
IELTS 6.5 (6.0)
General requirements to get admission
Copy of a valid passport
Academic Transcripts
ACT/SAT/LSAT qualification for UG programs
GMAT/GRE scores for PG programs
English proficiency scores (TOEFL/IELTS)
Letters of Recommendation
Statement of Purpose (SOP)
Evidence of funds
Required criteria to study in Canada
To study in Canada, it is imperative for the students to follow these requirements.
People who are under 18 years of age should be studying at a designated learning institution (DLI) with a COVID-19 readiness plan that has been approved.
Designated learning institution or DLI is an educational institution that has been approved by a provincial or territorial government to host foreign students. All primary and secondary schools in Canada are DLIs.
People above 18 years of age should be fully vaccinated against COVID-19.
People are expected to be free of criminal records and should get a police certificate if required.
Prove you have enough money to pay for your tuition fees
Students should ensure the following while studying in Canada
Work towards the completion of the programme.
Respect all the conditions mentioned in the study permit.
Halt studies if the requirements are no longer met.
Importance of study permit

All foreign students should have a study permit if they want to continue their education in Canada. Study permit protects your right to stay and learn. Even if you have one, a new permit can protect you if your situation changes in any way and you can continue studying.

A study permit also protects your right to work on or off-campus. It is a condition mentioned in the study permit.

Study permits automatically authorise your right to work on or off-campus for up to 20 hours per week. You can also work full time, which is for 40 hours a week.

Study holders are also expected to be pursuing an academic, vocational, or professional training of six months or more and get a degree, diploma, or certificate at a DLI.

Internship and Co-op programmes for students

Universities or designated colleges offer students the required exposure or experience of the workspace through co-ops or internships programmes. Co-ops are mostly paid and are there for a semester, or more, depending on the industry or area of study you have chosen.

Internship programmes are 15 days to 30 days long. Not all internship programmes are expected to pay their interns.
Post Graduation Work Permit
Foreign students who have completed their studies and graduated from a Canadian post-secondary institution are eligible for a post-graduation work permit (PGWP). This will help the student gain work experience and exposure in Canadian industries.
Due to the COVID-19 pandemic, some of the conditions have changed for foreign students. If you belong to a country that is facing travel restrictions, then they might not be able to come to Canada. Immigration, Refugees, and Citizenship Canada have introduced certain changes to the eligibility rules for this programme.
PGWP length depends on the course and its duration. The maximum length of the PGWP in Canada is three years and it makes it easier for students pursuing their post-graduation (PG). PG work permit cannot be valid for longer than the study program in the country.
Advantages of getting PGWP include:
No restrictions on the type of employment.
No restriction on the requirement of a job offer.
Experience helps the students qualify for permanent residence in Canada.
Foreign students should follow these requirements to be eligible for PGWP
Course duration must be a minimum of eight months and students should have studied it full-time.
Students should have graduated from a Designated Learning Institution.
Students should pass the programmes they have selected.
Students should get written notification that they are eligible to obtain their degree, diploma, or certificate, after completing the programme.
Apply for a PGWP within 180 days of receiving written confirmation from the institution.
PGWP will be issued for the same length as the program or course.
Students won't be eligible for PGWP if the course duration is longer than 8 months but less than 2 years. If a student has selected more than one programme then they may be able to get a PSW that combines the length of both the programmes.
Important changes made by Immigration, Refugees, and Citizenship Canada: International students can study online from abroad until April 30, 2021. No time will be deducted from their PGWP if they completed 50% of their program of study in the country.
When it comes to those programmes with a duration length of 8 to 12 months, starting from May to September 2020, they can complete their entire program online from abroad.
Study Direct Stream (SDS)
Indian students can get their visas to study in Canada through SDS. Immigration, Refugee, and Citizenship Canada launched the SDS which allows students from India to avail their visa in 4-6 weeks, unlike the usual timing which takes 2-3 months. Apart from the timing, another advantage of SDS is that it is a perfectly streamlined process that will require minimum financial documentation.
SDS Program Requirements

SDS has more stringent rules and regulations to fulfil. But they can be more beneficial if all the requirements are met. Student should be a legal citizen of any of the following nations:

Antigua and Barbuda
Brazil
China
Colombia
Costa Rica
India
Morocco
Pakistan
Peru
Philippines
Senegal
Saint Vincent and the Grenadines
Trinidad and Tobago
Vietnam

Here are those requirements that people need to follow:

School, University, College, Institute, or CEGEP you are selecting has to be a designated learning institution (DLI).
A designated learning institution is an educational institution that has been approved by a provincial or territorial government to host foreign students. All primary and secondary schools, universities, colleges and major private universities and colleges in Canada are DLIs.
Students should have an IELTS score of 6 overall with a minimum band of 6 for each ability.
Each of those abilities includes listening, reading, writing, and speaking.
To cover the living expenses, get a Guaranteed Investment Certificate (GIC) of CAD $10,000.
Proof of payment of the tuition of the selected course and institution.
Get a medical examination at least 7 days before submission of the SDS visa application.
Applications must be filed electronically.

Students who did not meet the requirements of SDS can file under the General category which can take 2 to 3 months.

SDS - checklist of documents required

Visa application forms.
Passport sized photograph (35mm width and 45mm height, white background, 80% face visibility).
Valid Letter of acceptance from an institution with DLI number. Should mentioned starting and ending time of the programme.
IELTS Test Results taken within the last 2 years with overall 6.0 bands.
Recent education qualification's photocopy.

All the individual mark sheets.

Payment Receipts issued by Canadian Educational Institution.
Guaranteed Investment Certificate of CAD $ 10,000.
Medical Examination (E-Medicals) proof.
CAQ (Quebec Acceptance Certificate) needed for students studying in Quebec.
A Statement of Purpose can be attached.
Scholarships
Scholarships in Canada are very limited when compared to countries like the USA, UK or Australia. It is very competitive and is mostly offered by the universities without any separate application, based on the eligibility benchmarks.
Sometimes, there are separate tests for scholarship tests that students will have to qualify for. They are offered either at the entry level or in some cases, the students are supposed to prove their excellence in academics in their subsequent years of education.
Eligibility for scholarships is judged based on:
Outstanding academic grades
Exceptional English Proficiency scores
In some cases, extracurricular activities, and volunteering can also be used to advantage while trying to get the scholarship. People are expected to start with the procedure about 8-12 months before the intake begins.
Government-funded scholarships available for Indian students

Scholarship
Details
Shastri Research Student Fellowship:
Offers various fellowships at different levels from graduate to PG and from research to training.
Students enrolled in Bachelors, Masters, M.Phil degree programmes in recognised Indian universities or institutions can try for this.
Can also pursue an e-course, or do an e-internship at Canadian universities, which falls under SICI network
Value of this fellowship is CAD 500-1,000.
The duration is up to 8-12 weeks for students.
Canadian Commonwealth Scholarship and Fellowship Plan
Identifies students with high intellect from Commonwealth countries applying to advanced study and research programmes at the Master and PhD level.
Comprises travel, living allowance and tuition fees.
Includes Graduate Students Exchanges.
GSEP $10,000 for transportation, living and other expenses for 5-6 months.
Ontario Graduate Scholarship Program
For graduate students in a wide variety of disciplines
Students must accept an offer from a university in Ontario.
Students must obtain a valid study permit.
Amount is $5,000 per session. Unit will limit itself to one-third of the cost of the total award.
Award is tenable for one year. Value and duration are determined by the awarding graduate unit. Offer letter will have more details.
Deadlines set by the proposed graduate unit
National Research Council of Canada (NRCC)
Offered to master's degree holders in engineering and PhD holders in natural science or engineering.
Quebec Provincial Government Scholarship
Students studying in Quebec can apply.
Offers financial assistance to students at masters or above.
Application is assessed based on its merit.
Duration and value are determined based on the level of study:
Doctoral program: $25,000 a year and up to 3-4 years.
Postdoctoral scholarships: $35,000 for a year. No renewal.
Short-term research or professional development scholarship: $3,000 each for each month. 4 months duration.
Ontario Trillium Scholarship
For doctoral students around the world to study in Ontario.
Scholarship is worth $40,000 annually. Renewable for another 4 years.
75 scholarships are awarded each year.
Ontario universities are responsible for selecting and awarding the scholarship.
Awarded to international PhD students based on merit and programme criteria.
Partnership Grants by Social Sciences and Humanities Research Council of Canada
Meant for PhD candidates.
Supports research initiatives in social sciences and humanities.
Up to CAD 20,000.
4 to 7 years long duration.
PEO International Peace Scholarships for Women
Meant for women students.
Applicants should submit additional financial resources adequate for estimated expenses. Additional financial resources are personal and family funds, tuition waivers, work scholarships, teaching assistantships, study grants and other scholarships.
Maximum amount awarded to a student is $12,500.
Ontario Graduate Scholarships (For a Master's program)
Funded by the Province of Ontario and the University of Toronto.
Meant for Masters Programmes.
Value of the OGS is $5,000 per session.

Other available scholarships include

Dalhousie University Scholarships
University of Saskatchewan International Student Awards
York University International Student Scholarships
University of Waterloo – Entrance Scholarships
Lakehead University – Undergraduate Entrance Scholarship
Brock University - Undergraduate Entrance Scholarship
Trent International Global Citizen Scholarships and Award
Job Placements assisted by Canadian colleges and universities
Students are assisted by the universities as well as colleges to get job placements. Students are trained on how to sit for job interviews and prepare a curriculum vitae (CV) accordingly.
Most of the Canadian institutions have a training and placement centre meant for assisting the students. Job fairs are conducted, and a lot of companies (local or otherwise) participate in this job fair. Students who have enrolled in a co-op program will get placed in their respective companies.
Sources of finances to study in Canada
It is crucial for students to show their financial sources and proof of secure funds to study in the country. Sources of finances that are usually seen in the country include:
Self-funded
Funded by parents or grandparents
Fixed Deposits
Government Provident Fund
Public Provident Fund
Savings Account Funds
Loans from approved banks.
Students can get student loans from banks approved by the Canadian government and recognised by the educational institutions. Repayment of these loans commences upto one year after graduation or 6 months after getting a secure job. Period for repayment also varies depending upon the amount withdrawn from the bank. Usually, student loan repayments take up to 15 years or more.
Guaranteed Investment Certificate
A Guaranteed Investment Certificate or GIC is a Canadian investment that has a guaranteed rate of return.
If you want to study in Canada, you should open a Canadian bank account online with any of the approved banks.
Bank holds your GIC in a student account or an investment account, after it has been created. Bank will confirm your GIC by giving:
A letter of attestation
A GIC certificate.
Investment Directions Confirmation or Investment Balance Confirmation
You'll be able to access information in that bank only when you arrive in Canada. After arriving in Canada, once you confirm your identity, the bank releases your funds. You can take an initial lump sum amount on arrival. Rest of the funds are distributed monthly or bi-monthly over a period of 10-12 months.
GIC will help in securing funds that are required to cover living expenses in Canada for a year. Under the Student Direct Stream (SDS) students will require approximately CAD$ 10,000 per year, according to Immigration Refugee Citizenship Canada (IRCC) guidelines.
What should be shown as proof of funds?

The Canadian High Commission advised that the preferred action for proof of funds is evidence of purchase of a Guaranteed Investment

Certificate (GIC) from a participating Canadian financial institution. It should have the amount of CAD$ 10,000 to cover living expenses for the first year in Canada. The Canadian High Commission also advises that the evidence of payment of first year tuition fee deposit should be shown in advance.

Students opting for SDS should mandatorily get a GIC.

Banks that offer GIC in India

ICICI
Canadian Imperial Bank of Commerce (CIBC)
SBI Canada
Scotiabank
HSBC Bank of Canada
For Non SDS Category
Students will have to show proof of availability of funds to cover living expenses of the first year in Canada. While SDS students should get GIC, non-SDS students can show an Education Loan from an Approved Bank.
If the student has a sponsor or other alternate sources of funds, then the bank statements with the transaction history of at least 3 months should be shown.
Other requirements include:
Students should show payment Receipts issued by the Canadian Educational Institution and prepayment of the amount as mentioned in the offer letter is needed.
For salaried employees, the Income Tax Return documents of the Sponsor should be included.
TOEFL / PTE scores are needed.
Duolingo English test is not an acceptable test for English language proficiency.
CAQ - Québec Certificate of Acceptance
CAQ is a certificate issued to foreign students whose program in Québec lasts more than six months. International students should be authorised to study by the ministère de l'Immigration, de la Diversité et de l'Inclusion (MIDI).
Students who look forward to studying in any of the colleges located in Québec must apply for a CAQ and then for a Visa. It is applied through online and time to receive the same is 5 - 7 weeks. Application fee for the CAQ is CAD 117.
Apply for CAQ through this link:
https://www.immigration-quebec.gouv.qc.ca/en/electronic-services/caqelectronic/index.html
Documents required to apply for CAQ:
Copy of valid Passport
Official Letter of Acceptance from the educational institution
Current Transcripts
A Credit Card to Pay processing fees of CAD 117
Information about CAQ

Foreign students should file all the documents needed for their CAQ application electronically.

Submit a request for temporary selection for studies.
Pay the required fees online.
After that, the system will generate a file number and a document checklist.
Students should create an account on the Arrima platform.
Documents can be submitted directly via Arrima.
Notification will be sent confirming that all documents have been submitted, in the Arrima message centre.
Medical Examination
Students who are applying for a visa to study in Canada must get a medical certificate from a Designated Medical Practitioner. Designated Medical Practitioner cannot be a personal physician or be related to the student. Canada has become extra cautious amidst the COVID-19 pandemic. Students above 18 years of age should provide a vaccination certificate.
It is compulsory to complete a medical examination prior to submission of the visa application when it comes to SDS.
For non-SDS category, it is advised to complete the medical examination process in advance to fasten the visa processing time.
Documents for Medical Examination

Students should mandatorily bring the following documents to their Medical Test Venue:

5 recent passport sized photos with white background.
Proper ID documents like passports.
Offer letter from the University or College in Canada.
Medical Report form (IMM 1017E)

Doctors should be informed about any previous or existing medical conditions during the examination. Otherwise, the process can take a lot longer.
FAQ (Frequently asked questions)
Difference between college and university in Canada?

Primary difference lies in the qualification you will hold after graduating and the types of jobs you will qualify for. For example, a university degree is needed for research positions offered by the government and large private companies.

College Diplomas and Post Graduate Certifications can help you compete for very good jobs in specialised fields. When it comes to positions that require applied training, college graduates have the upper hand over university graduates.

Colleges offer PG diplomas and universities offer masters programs.

Do Canadian institutions accept India's 10+2+3 education system?

10+2+3 system is accepted for postgraduate (PG) diploma programmes. When it comes to the master's programmes, almost all universities require 10+2+4 but some universities accept 10+2+3.

How do I choose what to study after doing 12 std?

Depends on what you like to pursue. Do research on different universities and what they have to offer. Try to understand what you are capable of and how far you can go professionally. Search for relevant courses and institutions after narrowing down your choices.

Look for a university or college that will help you with practical knowledge, hands-on experience and will be getting you job ready.

Should I do masters after graduating from a Canadian university?

It is entirely up to you though pursuing masters in Canada can be one of the best decisions you make. It will help in upgrading your skills and increase the scope of jobs you can get.

Are Canada qualifications accepted all over the world?

Yes. Undergraduate and postgraduate degrees from Canadian institutions are accepted worldwide. Canadians are known for their quality of education all over.

What are the accommodation options available for foreign students in Canada?

International students can opt for an on-campus residence facility. If you can find an off-campus residence, then go for that too. You find a house or an apartment for rent. Living on-campus is the most affordable option as most universities in Canada offer dormitories or townhouses.

If you need help, then your Scholab counsellor will also help you find accommodation.

For those who are under 18 years of age, it is important to submit a custodian letter in your visa application. When you apply for your visa, the Scholab counsellor will help you with the same.

Maximum number of backlogs accepted by institutions in Canada?

Colleges generally accept backlogs ranging from 6-8 but the number varies depending on the individual criterion of Canadian institutions.

Conestoga College, Fairleigh Dickinson University, Vancouver Saskatchewan Polytechnic can Island University, Durham College, accept profiles with up to 10 backlogs as per their criteria.

How many years of education is needed for master's programmes?

Minimum of 16 years of education is needed for master's programmes. Post graduate diploma courses might accept 15 years of education, which is 10+2+3 criteria of the Indian education system. Even then, few technical courses, requiring an engineering degree, won't accept 15 years of education.

There are few institutions which accept 15 years of education for MBA programmes.

Is GRE/SAT/ACT required in Canada?

GRE/SAT/ACT is not a mandatory requirement for most programmes in Canadian institutions. But, GRE may be required by some high ranked universities for Masters programmes.

Which all institutions accept distance learning in Canada?

Distance learning is accepted in the following institutions in Canada:

Thompson Rivers University
Vancouver Island University
Conestoga College
Fanshawe College
Canadore College
George Brown College
Ryerson University
University of Manitoba
York University
University of Toronto
HEC Montreal
University of British Columbia
Thompson Rivers University

What is custodianship? How does it help minors?

In most of the Canadian territories and provinces, the age of majority is either 18 or 19 years of age. People below that age limit are recognised legally as minors.

Custodians are meant for unaccompanied minors who wish to study in Canada. A custodian can be an adult who is a family member, trusted friend or member of the institution. The Immigration, Refugees and Citizenship Canada (IRCC) requires a notarized declaration, which has been signed by the minor's parents from their country and custodian who is living in Canada.

Contact the international student office of the institution where the minor child plans to study to know about information about the custodianship.

Difference between S1 and SW visa.

In simple words, S1 is a study only Visa, whereas the SW1 is a study and work visa. Latter is given to those students who are going for a Co-op programme in Canada.

Who can sponsor a foreign student for a Canada visa?

Students' parents are expected to be main sponsors. Students themselves can get funds through bank loans. Or from an earning spouse, siblings, paternal or maternal grandparents. As per the guidelines, the third-party sponsorship should not be over 30% of the entire expense.