Scholab Overseas Education wins Radio City Business Titans Award
13 Sep 2022
Author : Scholab
Scholab Education, one of the leading overseas education consultants in Kerala has bagged the 'Business Titans Award' instituted by renowned FM station, Radio City. The accolade is awarded for 'Excellence in most trusted Overseas Educational Consultant from Kerala'. Scholab, based out of Perintalmanna in Malappuram has been in the domain of overseas education consultancy for many years. As a responsible educational consultancy, they could win over the hearts of parents and students across south India within a short period. Currently, Scholab offers consultancy for overseas education in countries like the UK, Ireland, New Zealand, Australia, and Canada. Their in-depth knowledge about the new age courses and the general education scenario abroad makes them stand out in this highly competitive sector.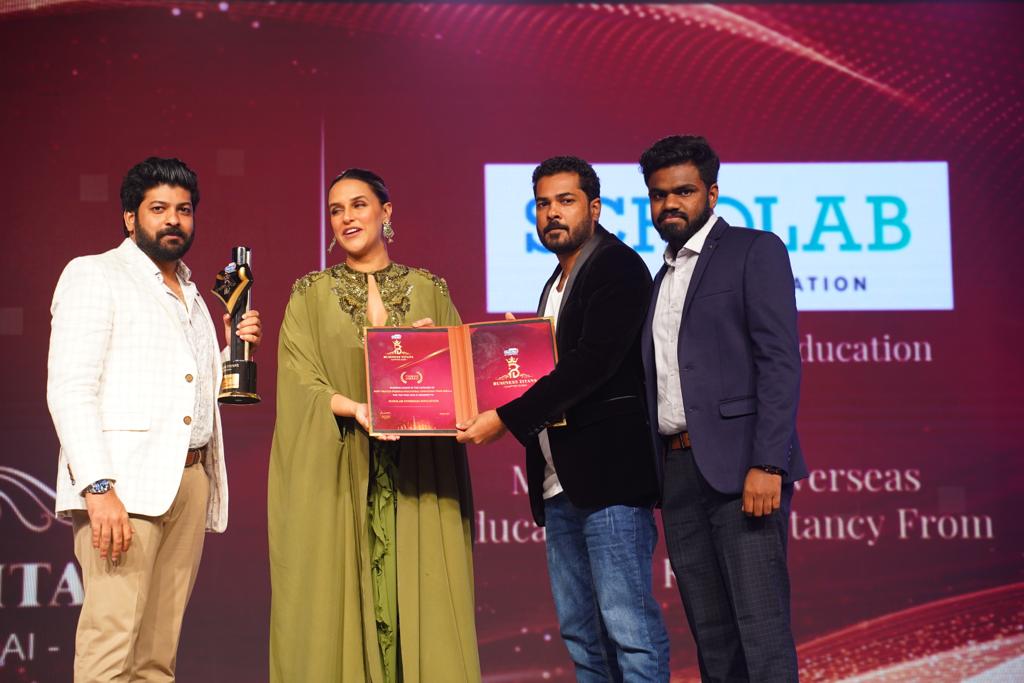 The management of Scholab considers this prestigious award as a recognition of their sincere effort in bringing quality overseas education to thousands of aspiring students. The trust people placed in them helped Scholab to go a long way in the domain of overseas education consultancy. From choosing the right course to getting admission to the top universities, Scholab involves in every aspect, with ingenuity.
With over 72000 courses in 750 Universities in 10 countries, Scholab has a whopping achievement of placing over 1200 students in ambitious careers. This legacy can be attributed to their flawless and trustworthy service in the field of study abroad consultancy.